The First Class of Pi Alpha Alums Will Be Inducted Into The Pi Alpha Ordo Honoris at Rose Formal 2017
What is The Pi Alpha Ordo Honoris?
Since the chapters founding in 1983 there has been no formal way to recognize chapter alumni for notable achievements. Word of outstanding alumni achievements has taken the form of alumni brothers sharing each others success informally in small group conversations, social media posts and emails. It's time to launch a Hall of Fame to honor our distinguished alumni – – hence forth to be known as The Pi Alpha Ordo Honoris.
Alpha Class To Be Inducted April 29, 2017
On Saturday, April 29, 2017 Pi Alpha recognize and honor the achievements of eight alumni brothers by inducting them into the Alpha Class of the Pi Alpha Ordo Honoris,
Grant Burcham (2004)
Mike Hanf (1995)
Rick Longenecker (1986)
Gregg Peppel (1993)
Doug Rammel (1990)
Chadd Rupp (1994)
Chris Steingass (1990)
Justin Wengatz (2011)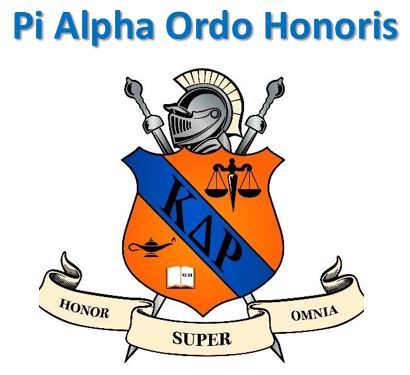 Nominate A Brother For 2018
Pi Alpha Ordo Honoris Nomination Form
The Pi Alpha Ordo Honoris program is modeled after the KDR National Ordo Honoris program that was launched in 1982.
Like KDR National we find the term hall of fame to be dull and overused.  We seek to follow the tradition of the KDR Ritual and Ceremonies derived from the model of the ancient Roman Republic.  From the suggestion of a Benedictine monk at the Archabbey of St. Vincent College in Latrobe, Pennsylvania, the National Board of Directors decided on the distinction of Ordo Honoris (Order of Honor), the honor given to Roman citizens for their contributions to their community.
Three Pi Alpha Alumni Have Been Inducted Into The KDR National Ordo Honoris
Rick Longenecker
Inducted 2006
Gregg Peppel
Inducted 2000
Doug Rammel
Inducted 1998