Fall 2016 Recruitment Draws Twenty-four (24) Young Men To Pi Alpha!
The 2016 – 17 school year is off to a great start for Pi Alpha!  Recruitment ended last week with twenty-four (24) new members joining the chapter. This is one of the strongest pledge classes in the past 15-years – – academically, campus leaders and community involvement!
Eighteen (18) new members have GPA's over 3.0
Many were captains of their high school sports team
Three were President of the honor society at their high school
All have strong campus and community involvement
The new member process is underway with a hyper focus on NO HAZING!  The return of the common man, gentleman's fraternity is in full swing!  The Pi Alpha Alumni Association will not tolerate hazing from active or alumni members.  PERIOD.
HONOR SUPER OMNIA!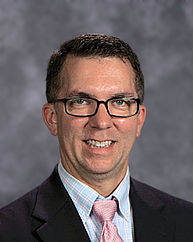 Please join us in thanking Alumni Brother Chris Steingass for his efforts to promote Pi Alpha to high school seniors at St. Francis High School in Toledo. Chris has worked as the Alumni Chapter Advisor for the past three years.  Thank You Chris!!